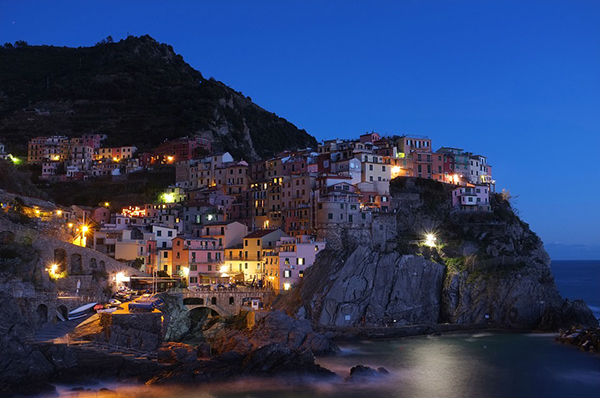 What are the famous Cinque Terre?
If we go by the simplest definition the Cinque Terre are a portion of coastline with five villages in the province of La Spezia, bathed by the Ligurian Sea in Liguria (Italy).
However, to know what this lovely part of Italy is, we should start by admiring its magnificent coastal villages: Monterosso, Vernazza, Corniglia, Manarola and Riomaggiore; some of them we have already mentioned on our blog. These villages combine to offer a set of different coloured houses built on cliffs by the sea or on small plots of land that juts into it, forming one of the most beautiful images of the Italian coast.
These buildings along the characteristic geography of the area have become a special place to visit on holiday, whatever time of year it is, thanks to its cultural wealth and for its extensive and various trails we found in this area.
These paths, become another reason for visit this singular territory: hiking or trekking to this place allows us to admire its geographical characteristics of mountainous type that run this portion of the Spezia. Here you will find some ideas, but the options are very diverse.
After the visits to medieval castles, museums, the boat tours, a tasting typical delicious Italian cuisine or excursions inland, we have to have to relax and recharge. And nothing better to do than to enjoy your own space of rest, thanks to vacation home rentals that Crêuza de mä offers about the Cinque Terre.
By the way, did we mention that Cinque Terre were declared a World Heritage Site by Unesco? Do not miss this heavenly corner of Italy, whether for a peaceful family vacation as for a journey in search of trails and action among beautiful scenery.