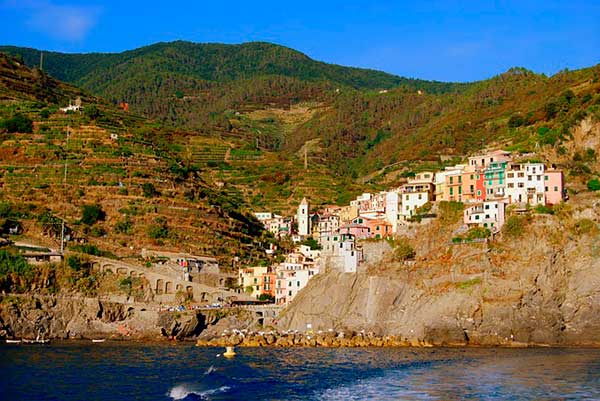 The Cinque Terre Park is known for being one of the most beautiful areas of Italy. We cannot leave the Spezia without doing this visit. This is a necessary visit if we want to enjoy the wonderful landscapes and elements that nature offers to us.
The National Park delle Cinque Terre, recognized by Unesco as world Heritage, environmental and cultural, offers to us different possibilities to discover and admire the territory and the culture. It becomes the ideal place to do a beautiful trekking and admire the deep cliffs and beautiful bays.
We find a great variety of paths but we recommend doing one of the sea panoramic ones because these are the most spectacular. One of the most recommended paths goes from Riomaggiore to Monterosso al Mare or also it's called the blue path. This path is interesting because allows us to do different combinations and adapt the intensity and duration at the level of each person. A part from doing sports, this path is a present to our senses: we enjoy the sea breeze at the time we take pictures or we observe beautiful landscapes.
If what you want is to see the famous "Via dell'Amore", you will find it in the first part of the blue path, is a suspended walking on the top of the Cliff to Manarola, place that the lovers go to sign its love with a padlock.
After an intense walking day, lodge in the area is important to make a round journey. The Crêuza de mä apartments offers us everything we need to relax and recuperate after an intense and full of emotions day in the Cinque Terre Park.