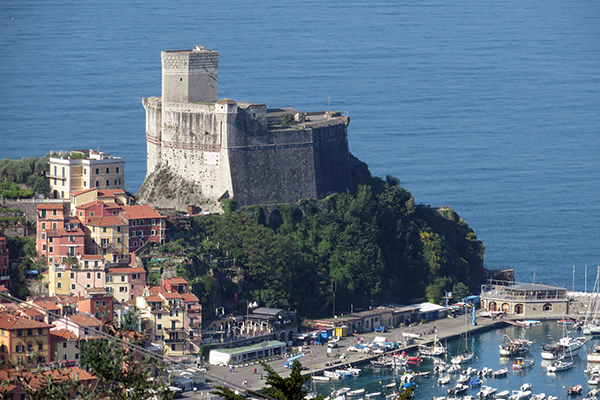 Lerici, another look at the Gulf of Poets
It is not the first time we spoke about the Gulf of Poets. This place is located at the province of La Spezia and has a special charm that has been able to inspire many artists throughout history. Aside from Portovenere the Gulf of Poets has many other surprises, and some of them are in Lerici.
Lerici is guarded between the castles of Lerici and San Terezo. This town contributes to the beauty of Les Cinque Terre and Lerici is beautiful for its buildings, its squares, its port and the wonderful views of the Gulf of Poets. Walking through this town, we enjoy its colourful houses and if simply walk we reach the Castle Terezo through a nice walk on the beach.
The castles in Lerici are important, in the past represented the protection against attacks coming by sea. Its privileged position facing the sea also gives spectacular views, who once were instrumental to prevent possible Lerici attacks by sea. Moreover, in the castle of Lerici there is a palaeontology museum where we can admire dinosaur bones found in this area.
Lerici is another jewel of the Gulf of Poets that will complete the visit to this area. The walk through the streets and the admiration of his views and castles are unforgettable. Near the area you can find your ideal accommodation, whether you are traveling with family or friends, by renting fully equipped apartments Crêuza de mä.