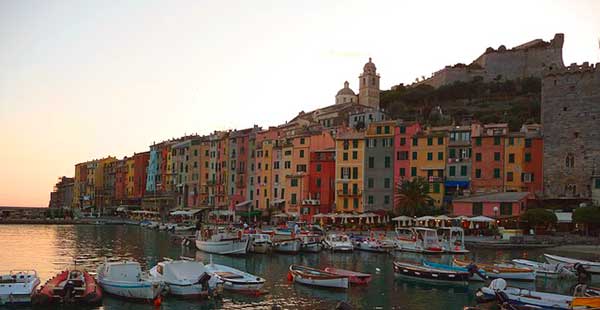 Portobenere, inspiring beauty in the Gulf of Poets
Dante Aigiheri, Mary Shelley or Cesare Pavesa are some of the writers and poets that visited the Gulf of the Spezia, renamed by Sam Benelli as the Gulf of poets. It is not strange that this place has visited for many artists if we take in account the inspiring landscapes that this place offers to us.
In the Gulf of Poets we will find one of the most known images of this area: the coloured houses of Portovenere next to the castle and in front of the sea. Portovenere, a part of this image, it is full of charm and places to walk around and your unique objective should be enjoy this beautiful place of the Italian Coast.
Inside the walls of Portovenere we will find a great number of small shops based on artisan and local products or restaurants to enjoy the gastronomy of its place. We also can visit the San Pedro church, which is located at the top of a Cliff or the Lord Byron grotto, a unique place dedicated to this English poet. The visit at this village combines, in harmonious way, the ancient buildings and the beautiful that offers the sea and its cliffs. Although the cemetery of Portovenere becomes a great place to visit.
At the Gulf of Poets it's necessary to stop near some Cliff and inspire for a few minutes, enjoying a great moment and understanding why this place has been, for decades, an inspiration place of artists and poets.