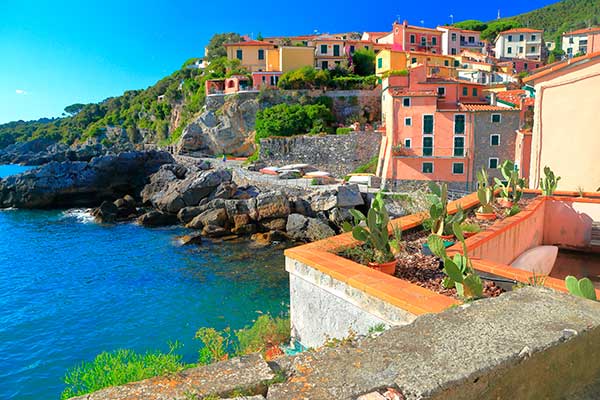 An Italian Village next to the sea
The village of Tellaro is one of the best Italian places to visit, especially if you are in the region of La Spezia.
Located next to a cliff in the east coast of the Gulf of Poets in Liguria, is a little village of fishermen that have a special charming like most of the villages in Cinque Terre.
For Italian people is one of the most beautiful villages of the country: coloured, calm and cosy houses; streets and lots of hidden ladders run through this magnificent place. One of the best things to do if you visit Tellaro is sitting in one of its terraces to enjoy the amazing and unique views.
The way to arrive at the quiet village of Tellaro is through a coast road that borders the hilly and rocky coast in some of its stretches. The legend says that this place used to be a refugee for the locals against the attacks of Saracens pirates.
One of its main features is that it becomes a special destiny for lots of artists. Some of them are foreigners but also there are Italian artists, like the known novelist, journalist and cinema director Mario Soldati, who lived there for many years.
Without any doubts, the best place to lodge in this peaceful Italian area are the Creuza De Ma apartments. They are recently reformed and offers all the amenities to his guests. This apartments also give stunning sea views from the balconies. Moreover, this apartments becomes a first choice for its privilege position inside Tellaro, in relaxing areas but also near leisure activities. They give unbeatable services and peace of mind for the whole family.