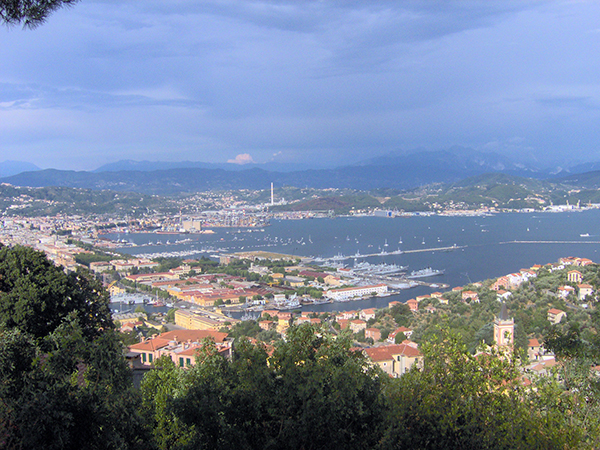 The beautiful city of La Spezia
In this blog, we have already mentioned some of the salient features of the province of la Spezia, Italy.
More specifically, we talked about "What to visit and where to stay in the province of La Spezia". In the article, we inform you of a series of places that you should not miss if you ever visit this area. A word of advice to enjoy a good rest after all-day activities, either relaxing such as going to museums or castles or losing yourself along the numerous trails in the region, namely the holiday apartments of Creuzadema, one of the best options in the area for both family vacations and groups of friends or even a trip alone. It has nine renovated fully equipped apartments, and we will find you one ideally suited for every situation.
On this occasion, we will focus on the provincial capital, which is also called La Spezia and is located in a gulf on the sea of Liguria, known as the Gulf of the Poet due to its special charm and for being a place of inspiration for many artists.
It is a location with a rich historical heritage, findings dating to the iron age and the bronze age have been found. With its great development during the Roman period, it was named a military port on the arrival of Napoleon. Already in the 19th century, the city of la Spezia began to be a tourist destination of great interest, both driven both by its geographic location as well as due to climatic reasons. After all these changes, it finally ended up getting the title of maritime military capital. Today's example of this is the famous "Fiesta della Marineria" held at the port and city themselves. Another of the important celebrations of la Spezia is for San Giuseppe, the patron saint of the city. As in the history of many other cities, is not exempt from having some sad episodes, such as the bombings it sustained during the Second World War.
And what can we do during our stay in the city which we have not mentioned before? On this occasion, we invite you to not lose yourselves from the "Palazzina delle Arti e Museo del Sigillo" with its collections of lacquers, its original open-air market in the city centre or the new "Modern and Contemporary Art Centre of la Spezia" (CAMeC) to finish walking through the elegant and porticoed streets where you can spend a pleasant shopping afternoon. A visit to the port is essential regardless of the time of year.