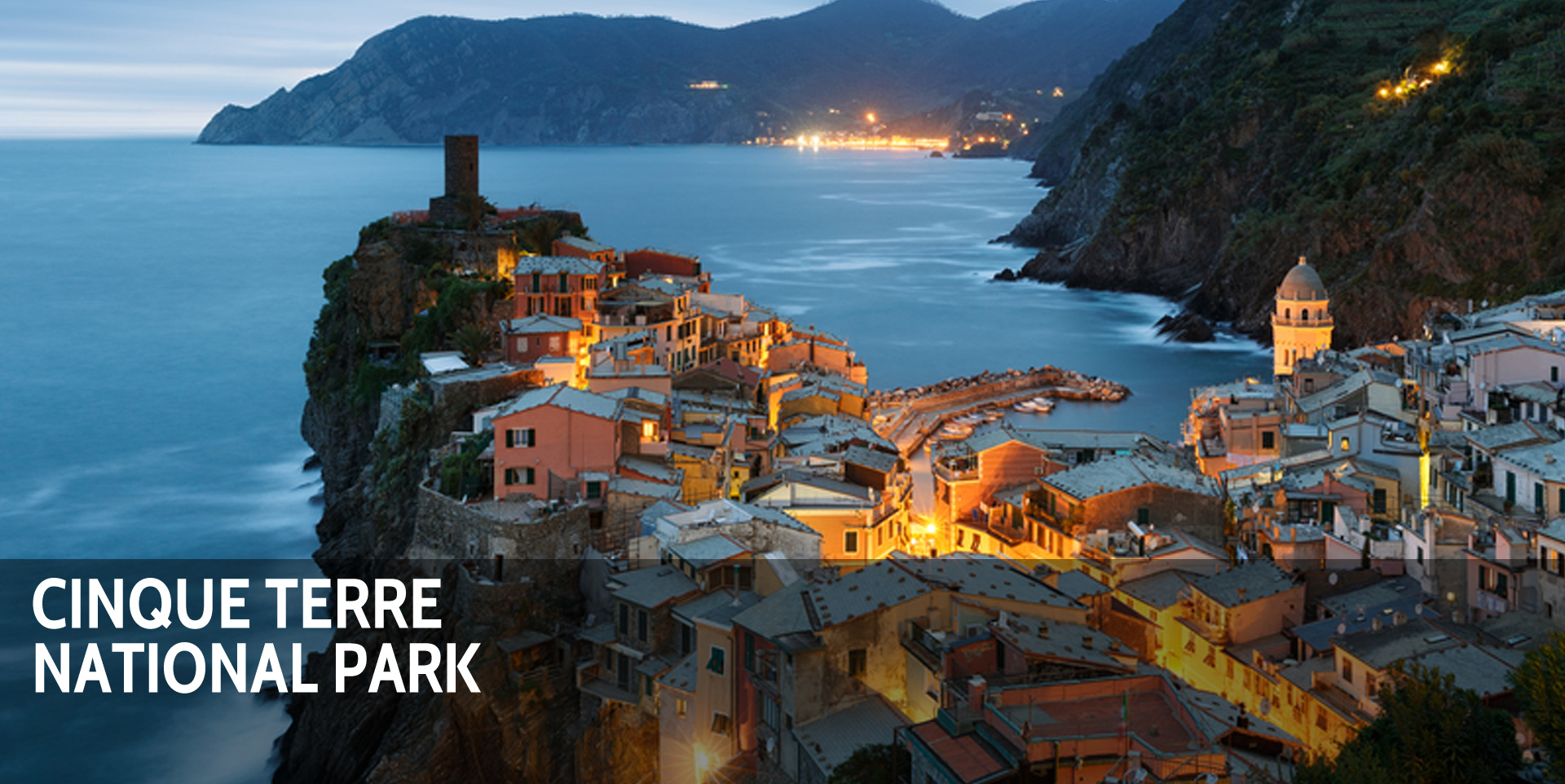 With almost 4000 hectares of land adorned by terraced hills and beautiful villages overlooking the Gulf, the Cinque Terre National Park is a World Heritage Site: despite being one of the smallest national parks in Italy, it has a rich heritage from the scenic and cultural point of view.
The Park area includes, besides the natural marine protected area, the territory of the municipalities of the Cinque Terre, divided in their five villages (Riomaggiore, Manarola, Corniglia, Vernazza and Monterosso), along with the areas of Punta Mesco and Campiglia Tramonti. The entire coastal area is what gives the Park the title of "Park of Man", that is the symbol of the local community (conducted in harmony with the environment) and the immense work of agriculture conducted over the centuries : the overall length of the dry-terraces hills of the Cinque Terre is in fact comparable to the Great Wall of China (about 7 km), all immersed in a typical Mediterranean area which attracts tourists from around the world.
The area of the Park is easily accessible by all means of transportation: in the summer boats leave towards the Gulf of Cinque Terre both from the old port of Genoa and from La Spezia and Lerici, while the station of La Spezia Centrale (where stops most of the trains also from long-distance) you can arrive by train stopping at Monterosso, Vernazza and Riomaggiore.
CINQUE TERRE NATIONAL PARK
Updated on 2015-10-28T17:13:59+00:00, by eRdnA201.