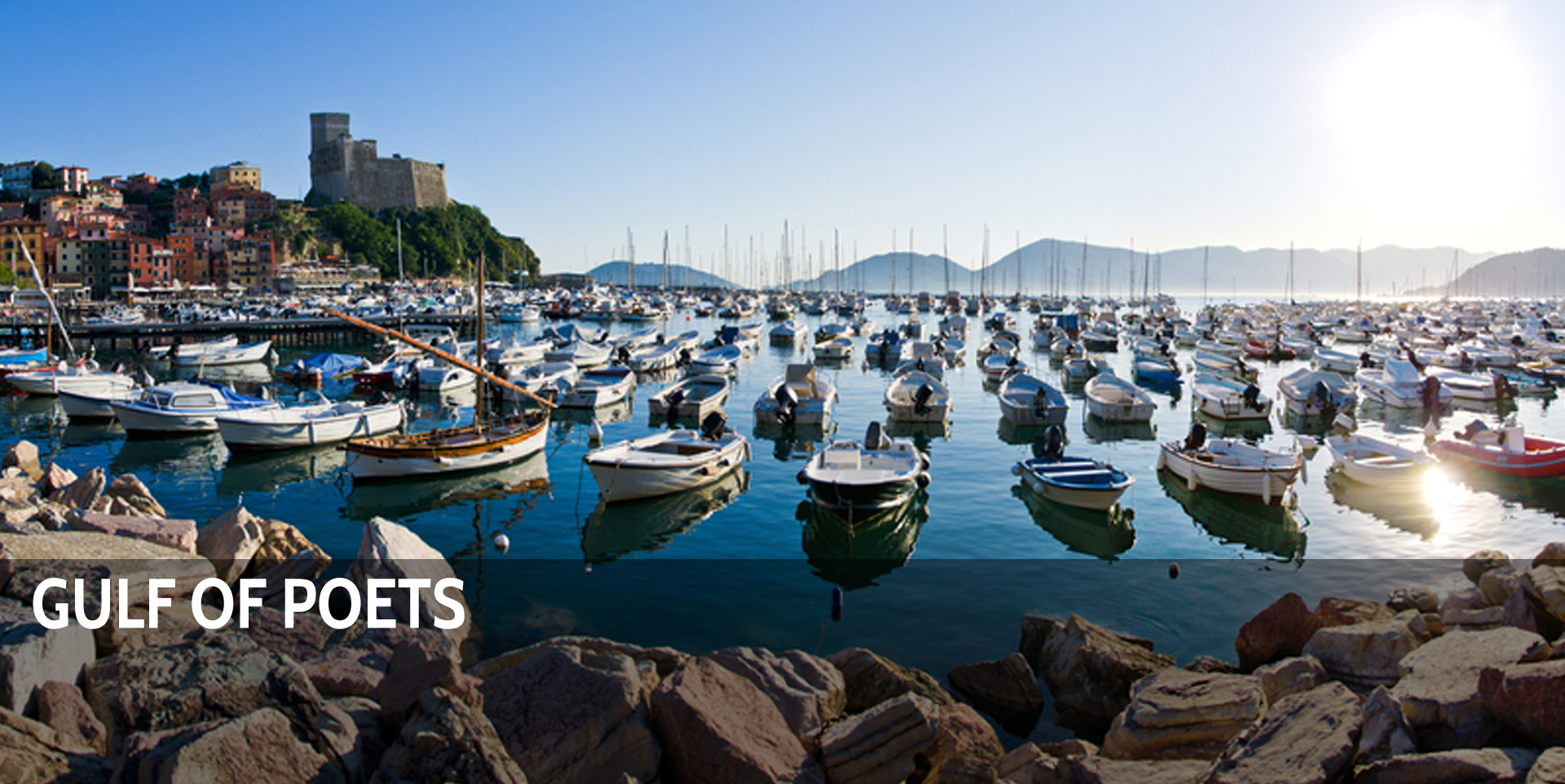 So named because of the numerous artists, poets and writers who have spent most of their lives and falling in love with the beauty of the villages and landscapes, the Gulf of Poets covers nearly five kilometers from the island of Porto Venere (Palmaria, Tino and Tinetto ) to the coast of Lerici, from west to east.
The list of artists who have lived in this place counts famous and important names, both Italian and foreign: Lord Byron, Percy Bysshe Shelley, Eugenio Montale and Gabriele D'Annunzio are just a few examples, not counting the presence of Sandro Botticelli who started to paint the famous Venere inspired by an aristocratic Genoese lady in his stay in Fezzano.
The area is full of natural heritage and priceless landscape adorning the whole area of the Gulf of La Spezia, while the fishing villages overlooking the beautiful beaches and cliffs are both often a place of festivals and events of all kinds, and also full of delights culinary: among the typical foods must for tourists and natives are both mussels, grown by more than a hundred years, and the delicious octopus of Tellaro. For an ideal "gourmet tour", you can combine these dishes with typical local white wines such as Colli di Luni and the Cinque Terre. The Gulf area is full of life and activity, having many monuments and points of interest to visit such as the museums of La Spezia, the castle of Lerici and the Doria castle in Portovenere, while the city of La Spezia is one of the most important ports military and commercial in Italy. Thanks to this cultural and natural diversity and with its history, the Gulf of Poets is ideal for anniversaries, weddings and honeymoons, and gives the opportunity to couples around the world to enjoy the relaxing and pleasant Mediterranean climate and a fairytale landscape.
GULF OF POETS
Updated on 2015-10-28T17:06:06+00:00, by eRdnA201.